About Buzzdial
Buzzdial is a company which provides services of cross digital platform including mobile,computer, desktop and T.V and integrated with the broadcast. "A massive number of people use a 'second screen' when watching television to undertake a range of activities," says Ross Howard, cofounder and senior vice president of product and design at Buzzdial. Buzzdial company Founded in 2013.
The Challenge
Buzzdial needed to launch onto an infrastructure that could keep costs low during the business's establishment stage, and increase expenditure as more clients started using the service. The organization also wanted to pay for infrastructure on demand rather than invest in servers, storage, and networking resources that would remain underutilized except during traffic peaks for an hour or two during high-profile broadcast events. The infrastructure had to be highly available and scalable to support traffic during these events. In addition, the infrastructure also had to support Buzzdial's plans to operate in several markets and locate its services in data centers close to prospective clients and viewers to minimize latency that could disrupt the viewers' second-screen experience during television programs.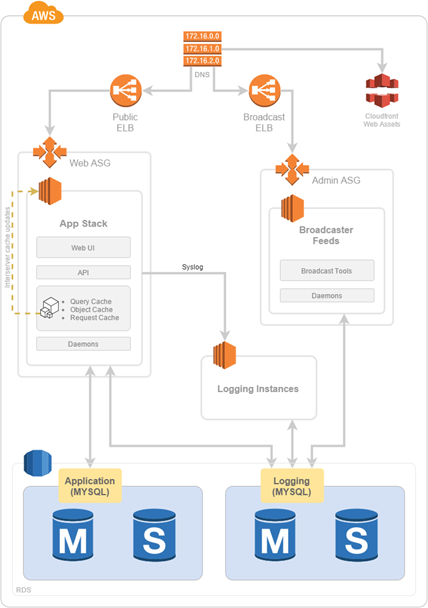 Benefits of using AWS
Buzzdial developed its first stage of service and created the AWS-supported architecture in one month. initially, it was created like monolith architecture.
monolith architecture is created a war file of application and database connected internally by implementing monolith architecture there have been so many problems occurred as development and deployment process.
so this solution has several benefits.
Simple to develop - the goal of current development tools and IDEs is to support the development of monolithic applications
Simple to deploy - you simply need to deploy the WAR file (or directory hierarchy) on the appropriate runtime
Simple to scale - you can scale the application by running multiple copies of the application behind a load balancer
once the application becomes large and the team grows in size, this approach has several drawbacks that become increasingly significant then it might show errors and difficult to handle a large development team process.
the large monolithic codebase it might be difficult to make understand new team members.
the productivity of the developer goes slightly down due to time wasted waiting for the container to restart.
scaling the application's difficult
continuous deployment is difficult to implement.
so all these drawbacks of previously implementing monolithic architecture in Buzzdial the try to distribute the services at a different level.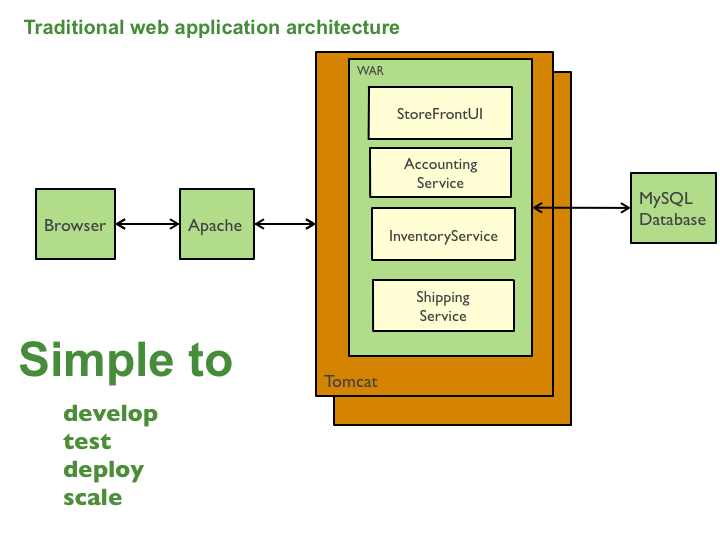 Buzzdial's application now runs in Amazon Elastic Compute Cloud (Amazon EC2) instances residing behind Elastic Load Balancing to distribute incoming traffic in such a way as to maximize fault tolerance and minimize latency. The application is distributed across discrete application programming interface, web delivery, caching, and database layers. Amazon Route 53 provides domain name services (DNS) that connect viewers with the required resources in AWS, while Amazon Relational Database Service (Amazon RDS) for MySQL provides a relational database engine to support the service.
Caching is undertaken at the Amazon EC2 level to prevent the database infrastructure from being overloaded during periods of high demand.
Other services used include Amazon Simple Storage Service (Amazon S3) and Amazon CloudFront which provide a content delivery network for all static web resources including images, scripts, and style sheets. This significantly decreases the load on the Amazon EC2 instances.
This use case was written on base of Aws supported documents and the Buzzdial blog